*THE GLOBAL SECURITY SPECIAL* w/ live guests RA THE RUGGED MAN - SWOLLEN MEMBERS - PMD - HITSQUAD REUNION - EMILIO ROJAS - MADCHILD - SHAUN STRANGE -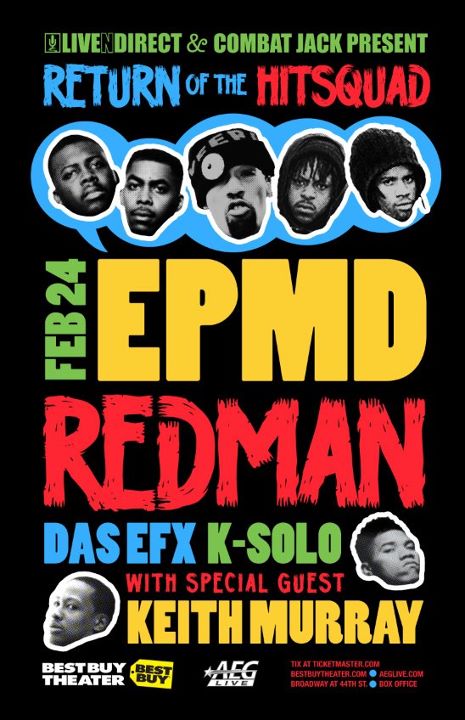 On this episode of CWR Mista Montana and Menace take their investigation global and:
Just minutes after a studio-session, R.A. The Rugged Man enters the show filled with building anticipation and pride of his new opus, offering a detailed exploration behind his forthcoming offering, Legends Never Die. Set to be uplifting and live instrumentation heavy, we discuss the origins of the album, of which initially R.A. felt the material recorded was too serious, the aesthetics of its creation, including its producers and featured artists, which R.A. reveals to be long-time friend/producer Niles, Ayatollah, Buckwild, Apathy, C-Lance, Will Tell, Lil Fame, Marco Polo and Tech N9ne. We also talk R.A's growth as a lyricist, directing among more, including perhaps most surprisingly the revelation that he has held back from saying certain things on this project. A must hear for fans and supporters of Rugged man!
EPMD new album and The Hitsquad reunion is the focus as The Goondox (PMD ,Sean Strange and the Snowgoonz) take to the Conspiracy Worldwide Radio studio in the form of members PMD (EPMD) and Sean Strange to indulge in a feature-length interview exploring their upcoming project Welcome To The Goondox. Ambitious, bold and lofty, The Goondox share a rare energy not heard in super groups of recent. This interview explores the relationship between 2 different generations of artists from three different places in the world. We talk the aesthetics of the projects creation, including details on its production, of which is shared by Large Professor and Snowgoons. We discuss the new EPMD and Hitsquad albums as well as taking time to hear about Shaun Strange's exciting new production duties with D12 for an entire project. A truly heart-warming and inspiring experience from start to finish.
Rochester native Emilio Rojas joins us for a frank but enjoyable reflection on last January's slept on Breaking Point mixtape, breaking down Green Lantern's role and current output, as well as working with producers M-Phases, J.u.s.t.i.c.e. League and rumours of signing with Rick Ro$$'s Mayback Music Group (MMG). We also talk XXL's Freshman 2012 issue, of which Emilio stresses its lack of significance to his self-made grind and future. In addition we talk future work, collaborations and more! He even takes the weight of one of our listeners ASTONISHING questions! Breaking point?! You decide!
Swollen Members' blastmaster Madchild, underground hero and self proclaimed king of pain, connects with us to explore his forthcoming release, Dope Sick, holding a detailed discussion on everything from its inspiration to its tracklist and beyond. Filled with a refreshing level of enthusiasm and goals of being a better artist, the Swollen member discusses the importance of being clean and free from an addiction to painkillers, the presence of pain in his music today, touching fans, a recent tour with La Coka Nostra, recording a potential full length project with Danny Boy and much more! Swollen Members fans unite!
Mello Music Group is with us in the form of Gensu Dean to discuss the direction and creation of his super dope debut, Lo-Fi Fingahz. Oozing an essence solely based off the purity for the artform, the Grand Imperial warmly details Lo-Fi Fingahz creative approach, including the many featured guest appearances (Roc Marciano, Lord Jamar, Extra-P, The Planets, David Banner etc), which contrary to the political tradition of today were more about friendships than features. We also talk Genu's extensive knowledge of UK Hip Hop and his wish to work with Scorzayzee, and much more in one of our most enjoyable interviews to date!
Highly influential and controversial BBC Investigative Reporter Greg Palast joins us from a secret location to reveal the findings from many of his top secret investigative missions, including UK phone hacking, Piers Morgan, David Cameron, George Bush and his Gold mining Company, the start of World War 3, Fear Farming and of course his forthcoming book "Vultures' Picnic" released in April. Greg Palast isn't a conspiracy theorist. His information is supported by hard primary evidence and although he works for media groups such as the BBC, Channel 4's Dispatches, The Guardian and The Observer, the level of abhorrent disgust he feels towards the manipulative high class puppet masters is not only evident within this interview but translates into the vast vault of information he has gathered on them. NO SELF-AWARE HUMAN SHOULD MISS THIS INTERVIEW.
AND THAT'S NOT ALL!
Mista Montana and Menace bring more world exclusive tracks to the show than ever before including a global unveiling of a Bruno Mars and Mickey Mou5 track, D12's Headbanger 2012, new EPMD album music and many more in a genuinely action-packed episode of CWR.
Enjoy our streams !
Contact us at conspiracyworldwide@gmail.com